As a company, we are fortunate to be able to pour into the community that powers us.
After all, people drive what we do at Alleo.
In 2022, our team supported a community give-back response, #withAlleo, via donations and volunteering with Riley Children's Health (Indiana University Health), Special Olympics Indiana, Big Brothers Big Sisters of South Central Indiana, and Second Helpings: Indianapolis Hunger Relief Agency.
After making our contributions, we wasted no time strengthening our relationship with these organizations. We met with each group to understand their mission and learn more about how Alleo can support those efforts.
As a result, Alleo found themselves in the community to serve at Second Helpings, Inc, whose mission is to "Transform Lives through the Power of Food." With empathy in hand, our employees spent the afternoon learning about the organization's work and preparing fresh meals for those in need.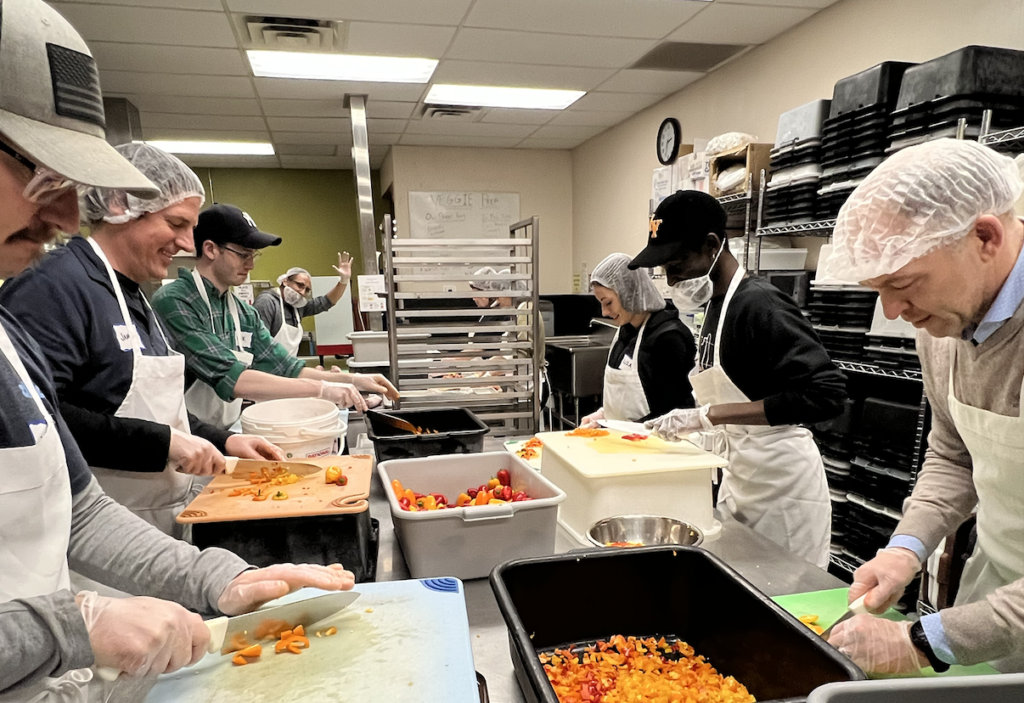 Donating to Second Helpings allowed us to plant a seed in our community; volunteering allowed us to nurture that seed.
Why volunteer? We don't serve to serve. We serve people. Most of us would not be where we are today without the help of others. Serving is how we make a difference in the lives of those around us.
For years our focus has been building a customizable software solution by reimagining the space for information accessibility and human connection to better serve the needs of students, educators, creators, and businesses. So taking a break from our work to serve our community differently just feels right.
You can learn how we use our platform to support local charities here.