Carmel, IN: Alleo announces that it was awarded Best of Show at last week's InfoComm conference in Las Vegas. AV Technology, Digital Signage, and Tech&Learning made the announcement at the conclusion of InfoComm. Alleo was one of several winners in the AV Technology category and the only cloud-based collaboration platform to win this award.
"If anyone has been wondering if the AV industry is back, walking the show floor at InfoComm 2022 in Las Vegas, June 8 – 10 was enough to quell any doubt. As editors of Future's AV Technology, Digital Signage, Installation, Mix, Sound & Video Contractor, and Tech & Learning, we were able to predict the success by the sheer number of Best of Show product nominations received. The percentage of entries to the more than 550 InfoComm exhibitors was greater than any year in recent history." — AV Technology magazine
InfoComm is known for the integrity of their award programs. Judges are CTS-certified technology managers, integrators, and consultants. They are prohibited to make themselves known to the companies whose products they are evaluating.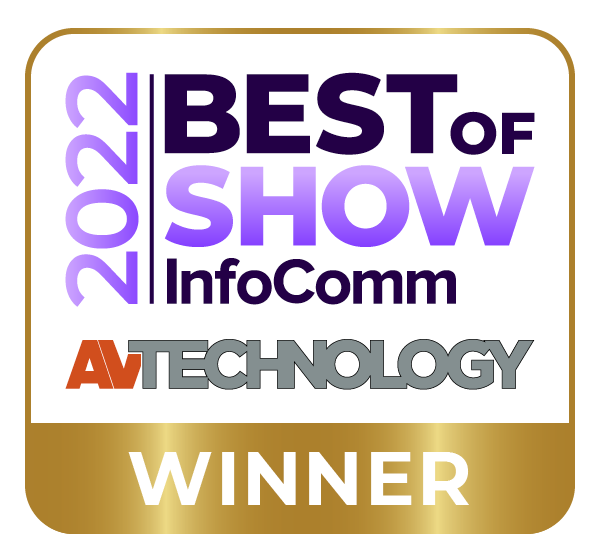 The Alleo team's history is embedded in the AV industry. It remains to be seen if this gave them an edge. What is likely is with remote and hybrid work environments requiring sophisticated technologies, Alleo stands out as a platform that offer employees the connectedness of traditional work environments with user-friendly applications that closely replicate human interactions regardless of location or device. To demonstrate their platform, Alleo partnered with Jupiter's display technology.
"We are grateful for earning Best of Show at InfoComm," states Brandon Fischer, founder and CEO of Alleo. "Our team at Alleo works hard to provide a best-in-class solution to meet the needs of distributed teams within global organizations and it's exciting to be recognized for it."
The recent partnership between Alleo and Jupiter entails launching bundled product offerings, co-branded webinars — with more to come. Visit withalleo.com to learn more.