A customer experience center (CEC) provides an immersive experience for your customers to connect with your brand, which can have the following benefits:
Increased conversion rates
Better customers relationships with your brand
Proactive customer service
Not all CECs are created equal, however, and your customer experience center design can make or break its effectiveness. One key design decision is to either build your center around technology or assemble your technology around the layout of your space. Each design has different practical reasons for it as well as different potential benefits. So, how do you know which is better for your business? What other design choices should you consider? What do your customers expect out of a customer experience center? We have the answers to these questions and more.
How Have Customer Expectations Shifted in the Past Few Years?
After researching customer experience trends in 2022, McKinsey reports that customers are reaching out more often for support and are spending more time in online spaces. These trends may not be shocking, but they raise two major concerns for businesses:
How can companies provide exceptional customer care at increased volumes when support staff is often difficult to attract and retain?
How can businesses create impactful moments with their customers in a digital space that often hinders connection?
Fortunately, customer experience centers can help businesses rise to meet and exceed these types of customer expectations (quality care and memorable moments). How? By leveraging technology to put customers—both in-person and virtual—at the heart of exciting, informative, and persuasive branded experiences.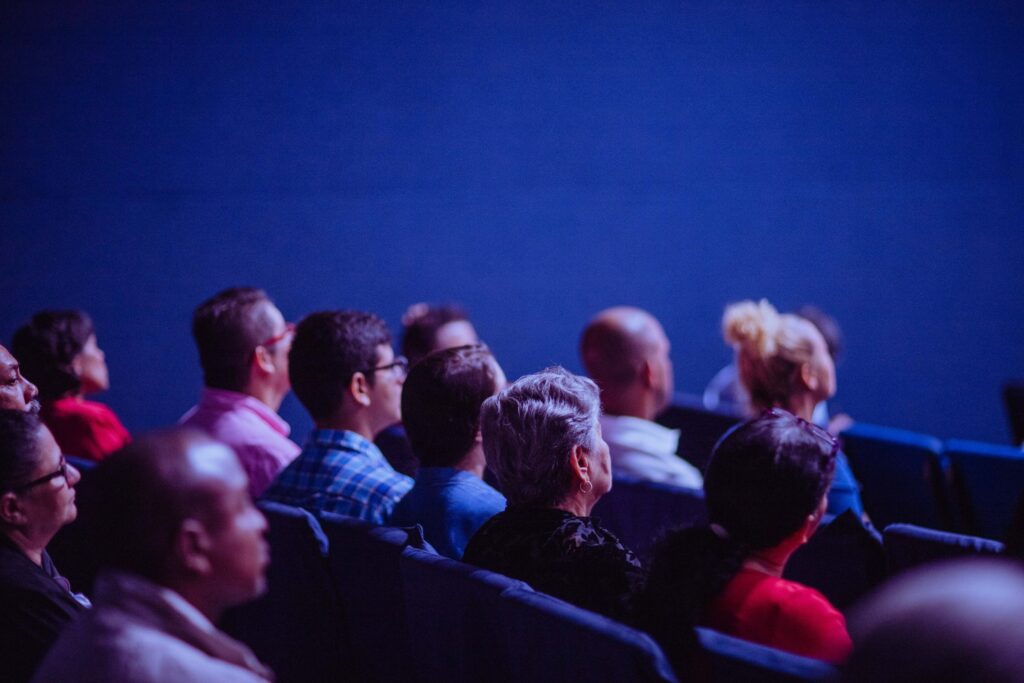 How To Design a Customer Experience Center
Let's get back to our question from the introduction: Is it better to build your design space around technology, or should you adapt technology to your physical space? Based on the customer experience insights reported by McKinsey, customers spend more time in the digital sphere while still wanting to feel supported by the companies they do business with. Building—or redesigning—your customer experience center around technology can make it possible to engage remote attendees while still welcoming in-person guests.
However, if your current customer experience technology is just a slidedeck that outlines your product's features, you might not see the point in reshaping your CEC around a single screen. To compete for customers' attention in-person or virtually, businesses need to leverage technology to engage customers. Branded experiences should involve attendees, not talk at them. Doing so can have two key benefits (which directly relate to customer expectation trends that may challenge your business):
Interactive experiences are the perfect opportunity to educate and empower customers. The more they understand your products and how they work, the more self-sufficient they'll be. Branded experiences also develop your understanding of your customers. The more you know about how your ideal customer interacts with your product, the easier it will be to support them in the future.
Customer experience expectations are high—customers aren't impressed with faulty or boring technology. Interactive technology—like Alleo's versatile yet simple platform—isn't just a nice-to-have, it's a need-to-have. With presentations and workshops that give your audience chances to contribute, you can weave their experiences into your brand's story in real-time. Guess who loves feeling like the main character in their life? Your customers. Technology can help put the spotlight on your customers, whether they're with you in-person or tuning in from across the globe.
What Do You Think a Focus on the Customer Will Look Like for Companies in 2025?
By 2025 (and as soon as today), companies will need to leverage interactive technology to engage customers. Remote attendees rely on your technology to experience your presentations. If your tech lacks the ability for customers to interact, then you'll lose their interest. Even in-person attendees will expect a certain level of technology-driven experiences.
Here's what we see as the future of customer-focused branded experiences:
Spaces designed around technology to promote equitable collaboration for both in-person and remote attendees
Interactive exhibits where customers can experience your products, brand history, and more
Presentations that seamlessly incorporate multimedia elements and provide frequent, exciting chances for your customers to interact
What could this actually look like? Picture a high-end car company that wants to get customers excited about a new model before release. Their customer experience center could:
Place the car in the center of the room—that's what customers are there to see.
Have multiple large screens to allow a presenter to share key features of the vehicle while the other screens show test drive footage.
Provide tablet stations that provide a click-through car customization experience, which can be easily sent to remote attendees.
Include a Choice Exercise that encourages car enthusiasts to share personal experiences within your branded environment.
Enable a live reaction feed that gives virtual attendees the chance to share excitement with in-person attendees in real-time.
This is a basic example, but it shows how technology can be a central component of your customer experience center, not just an add-on.
How To Use Data for Customer Experience?
Customer experience data shows that customers care about engaging experiences, even when they might prefer to attend virtual events. Understanding this data and taking action to adapt to the future of customer experience can put you ahead of your competitors that aren't evolving. At Alleo, we understand how critical customer experiences are, so we've developed interactive technology to help your brand shine—no matter where customers are connecting from. Here's how:
Our interactive whiteboard and widgets create real-time equitable collaboration. Even the shyest customers will have the opportunity to let their voices be heard.
Customizable all-in-one multimedia presentations that keep focus on you and your brand, not the presenter's ability to switch between programs or tabs.
Exciting collaboration and ice-breaker templates that drive engagement, like a Workflow Chart or Two Truths One Lie.
Curious to know what the future of customer experience center design looks like? See the technology that will guide it for yourself.